7 avril 2009
2
07
/

04
/

avril
/

2009
16:50
Hi all,
I may not wait next winter for a good RX antenna...So I put down my EWE last WE, and I'm thinking of building a half-size K9AY antenna.
A lot of litterature is available on Internet for the original one, but 7.5m high and 10m wide is too big for me.
As this original size is designed for both 160 and 80m, I tried a few simulations to cut its dimensions by 2, given the fact that I'm not active on 160m...
I made a few simulations on both MMANA and 4NEC2 to find the best trade-of between over-all performances, size and resistor values (I'll be posting them soon !)
The K9AY relay box is already made, and in the shack, I've already included the relay control inside my preamp + preselector box.
Here are what I made for further illustration...Of course, highly infuences by the original article from K9AY himslef, and from ON4UN Low-band "bible", HI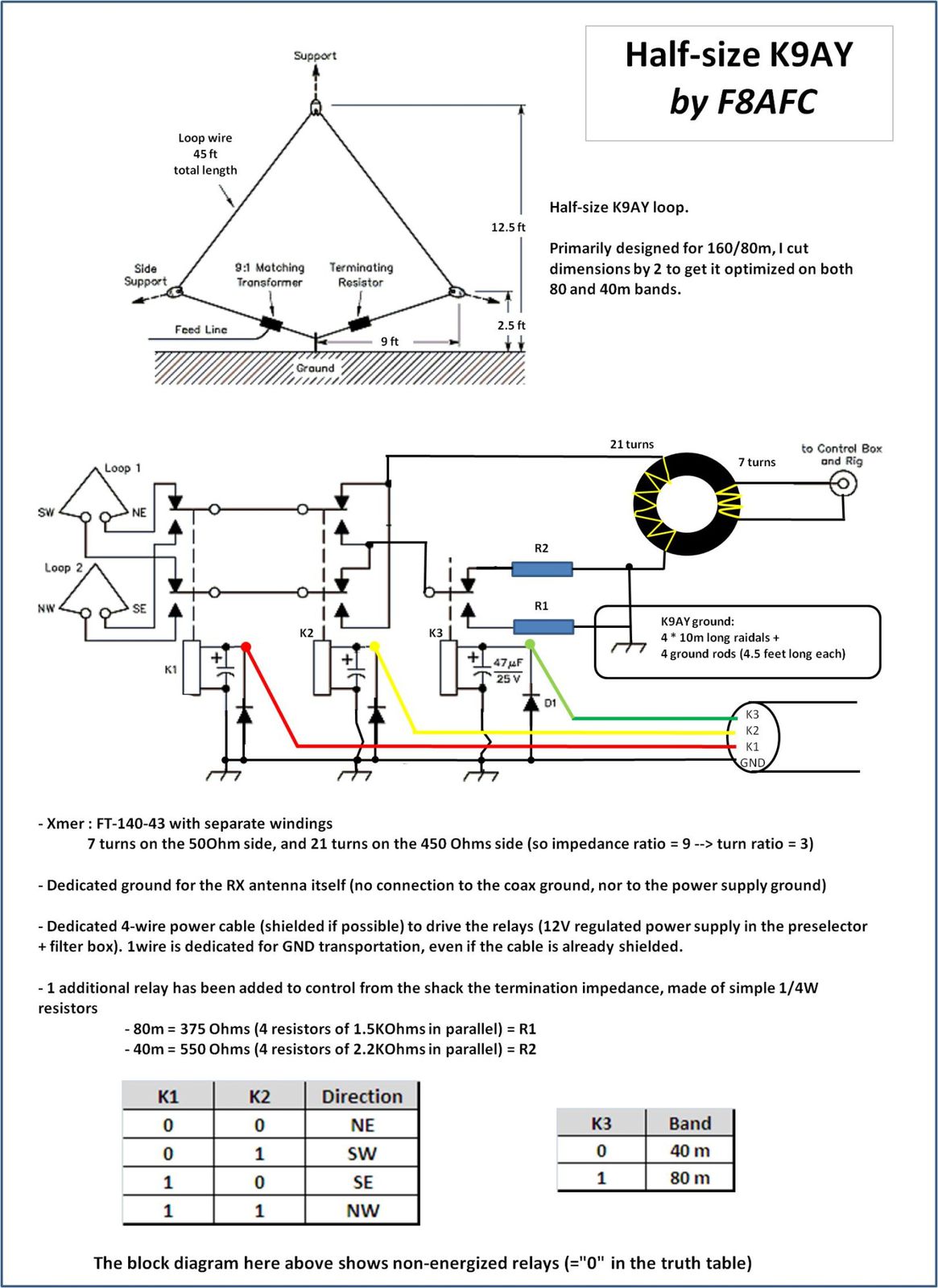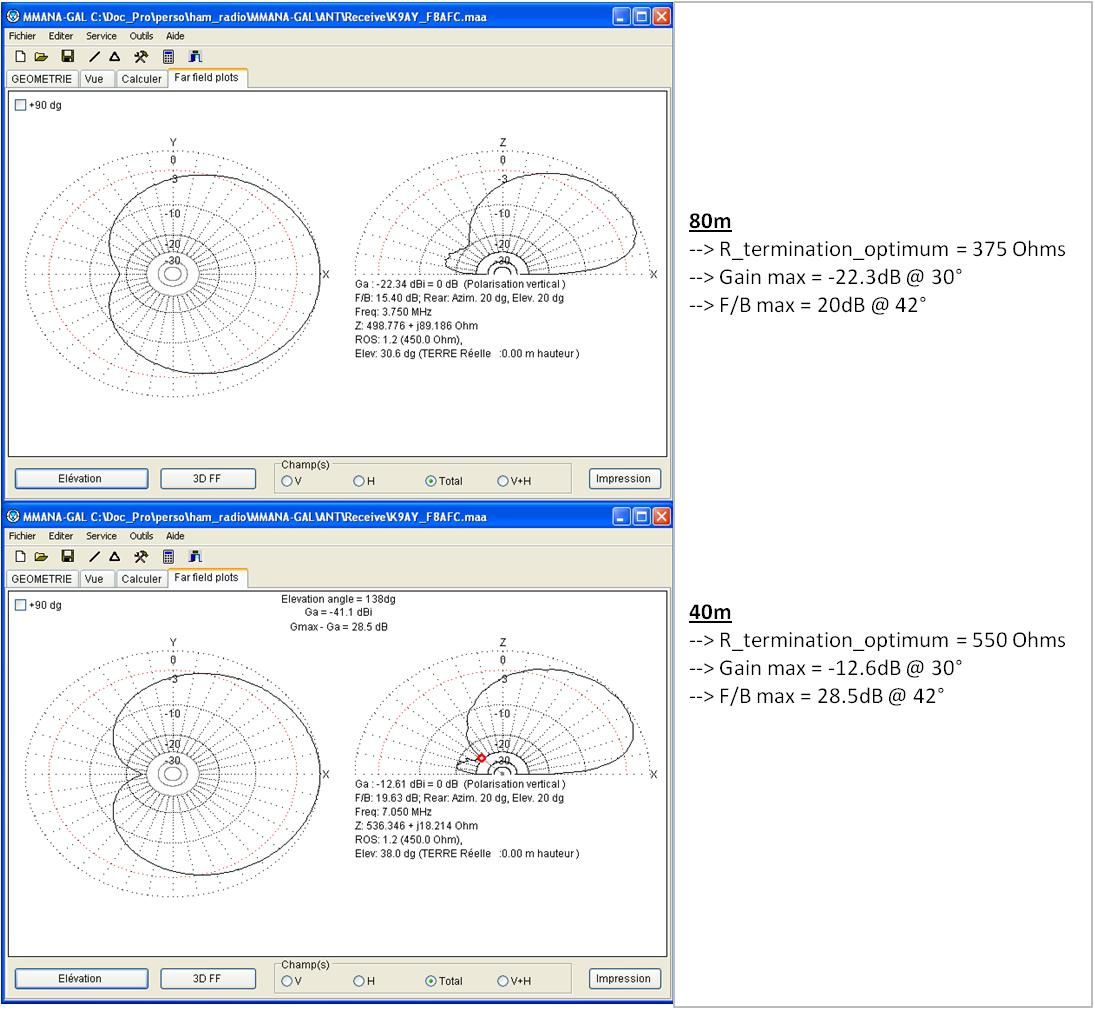 Ronan